My Team
My team and I are committed to providing exceptional customer service to all of our clients. We work hard to make sure all of our clients feel like our only client. 
If you need to schedule an appointment or request any other service, please let Kayla know. We will respond promptly.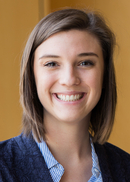 Kayla R Brewer
Financial Representative Assistant
Office 770-955-6611

I'm from the suburbs of Augusta, Ga (yes, home of the Masters). I discovered my passion and love for service and relationship building at an early age while lambasting my two brothers and delegating my chore responsibilities. Through grade school I discovered a passion for reading, running, and relationships. Early in college, I was convinced I wanted to teach Spanish, so naturally I majored in Spanish. After a trip summer in Spain for a study abroad program, I decided that I loved the food and wine more than I loved the language so naturally, I decided to change my major to Biology. Toward the end of my tenure in college, I decided to shy away from a career as a medical professional, and now here I am! Oh, I forgot to mention, I met the man of my dreams two years ago, and we got married January 14, 2017. We have one puppy-child named Elouise. Together we love to travel, cook, and laugh at our dog chasing squirrels she will never catch.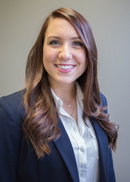 Christy Jacob
Financial Planning Specialist
Office 770-955-6611